The atmosphere of warmth and comfort
Usually people think that hostel is the room with minimum conditions and no service at all.
The Hostel completely destroys the stereotypes about such living conditions. Our main aim is to provide each guest with comfort, warm and calm atmosphere. Cozy rooms, creative design, the staff, which is always ready to help you, all this and even more you will find here.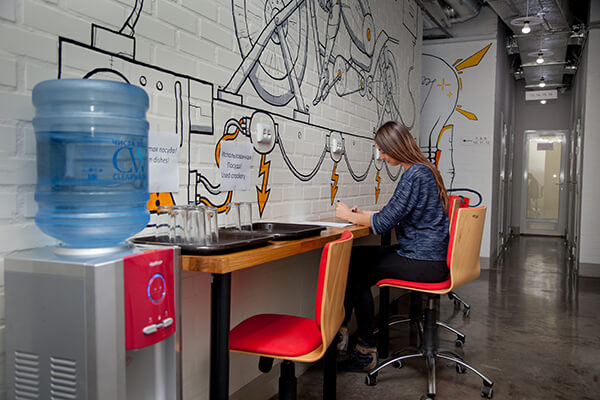 Leisure
All rooms are equipped with high speed WI-FI Internet access, which is available for each guest without limits. You will able to download everything you want. The guests will also have the possibility to work with the tablets which are available in our hostel.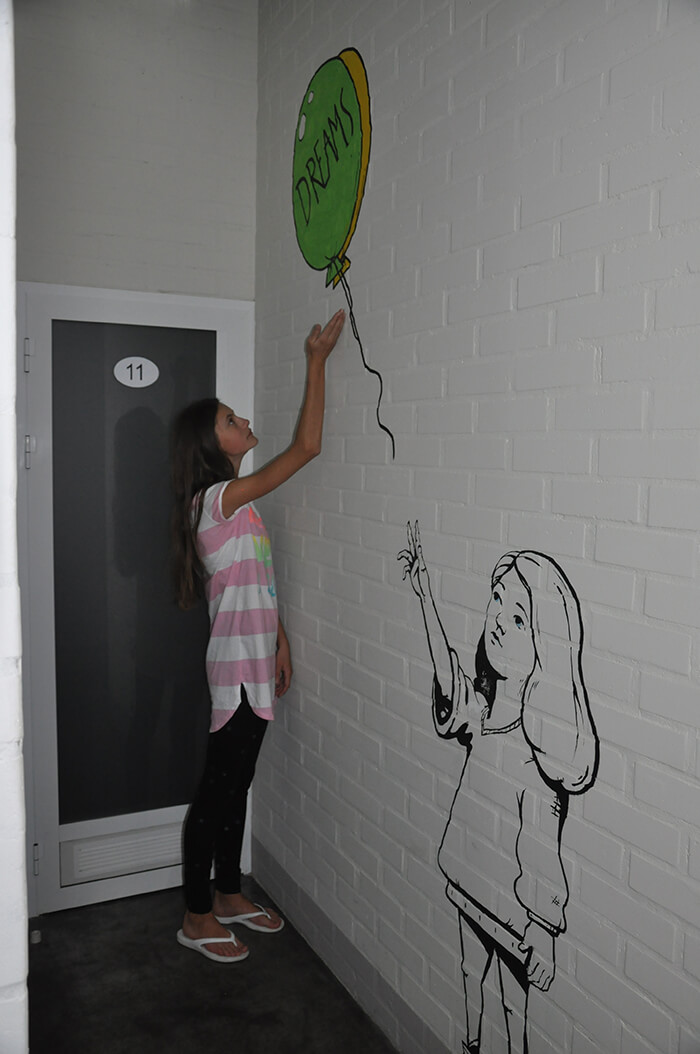 In the evening you can spend your time alone or with friends at our cafe having a cup of coffee or tea or you can just have a rest in the break room. Each visitor can also order some tasty and inexpensive dishes at our cafe. Anyway, each guest of our hostel will have a complimentary breakfast, and more over at 5 p.m. our establishment will serve you a cup of free tea with some goodies.
Comfort conditions
The main advantage of the hostel is its beneficial location. The Hostel is situated near the central railway station. You will find any kind of transport here so you will have no problems with it. Shops, restaurants and underground are nearby. The main places of interest such as Independence Square (Maidan Nezalezhnosti), Khreschatyk street and Olimpiysky National Sports Complex are just within a few stops.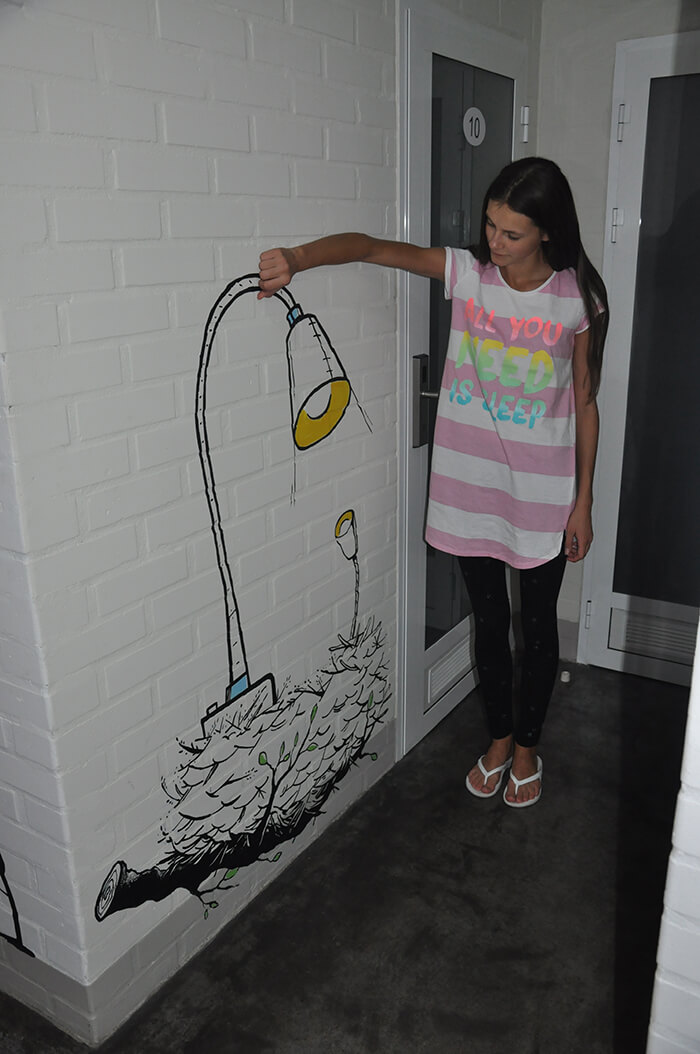 The Hostel works 24 hours a day, so you can settle at any time. Our staff will answer all your questions and will book the room for you even at 3 a.m. We have done everything possible to make your settlement more comfortable, thus payment for residing is carried out on cash or it can be cashless payment. One more good news for guests from other countries is that our administrator speaks English fluently.
Each room has climate control system and air conditioner, it will protect you from the heat. Everyone knows that a good night's sleep is very important, and that's why our beds are comfortable they have orthopedic mattresses and bed-linen of high-quality cotton. Each sleeping area has its curtains so it will give you some privacy.
The Hostel is the combination of good price and comfort. Our hostel has enough amounts of toilets and shower cabins with hairdryer and other necessary accessories. There is also a laundry and the place where you can iron your clothes.
Safety
Special attention is given to the safety. It is very important that you and your things were protected. Unfortunately not every hostel or even hotel can provide you with it. But it is not about us. The Hostel will definitely provide each guest with real security. There is a video surveillance system, alarm button and a security guard in our hostel. Each guest has the locker with its own magnetic key.
There are strict fire safety regulations in the building. There are also special facilities for disabled people in our hostel, and our staff is very attentive to everyone.